¿Cómo funciona?
Nuestro programa en Mallorca
ENTREVISTA PERSONAL INFORMATIVA
En Estudio Aequus un cuestionario para poder informar y asesorar detalladamente y de forma personalizada sobre nuestros servicios, ventajas respecto a otras actividades y centros, normas del centro y se fija una fecha para realizar la sesión de prueba y comenzar en nuestro Programa Aequus con RGM Training: Mucho más que pilates, siempre que no haya que empezar por fisioterapia u otra actividad.
CLASE DE PRUEBA
Es una clase que puede ser, de Suelo, Semiprivada, dueto o Individual (estas dos últimas no son gratuitas), imprescindible para estimar el punto de partida del alumno y asignarle el tipo de clase más adecuado a su nivel y estado físico.
FORMALIZACIÓN DEL CONTRATO DE SERVICIOS
Se establece el tipo, número y frecuencia de clases, horario y nivel.
COMIENZO DE LA ACTIVIDAD CONTRATADA
CLASE PRIVADA o DUETO RGM Training
Un alumno o dos en dueto, un profesor y todo el equipo de máquinas. Su reto: la forma más rápida de mejorar. Permite al profesor adaptarse por completo a su alumno-s, tanto en el tipo de ejercicios a realizar como en las diferentes patologías o lesiones. Las clases privadas son recomendadas cuando la patología es complicada, o un entrenamiento muy específico para un determinado objetivo como para un deportista, bailarina, artista … y no podemos trabajarla en grupal. Normalmente la evaluación del fisioterapeuta se hará previa al ser casos más complejos.
CLASE SEMIPRIVADA RGM Training
Un profesor para un grupo reducido de 5 alumnos, con máquinas y por niveles. Trabajar con la misma máquina y el mismo nivel, permite una atención muy personal y diferenciada para cada alumno. Gracias al  trabajo por  niveles de RGM Training, que nos permite trabajar el tempo, la dificultad, intensidad y puntos de apoyo, y así darle a cada alumnos sus modificaciones y progresiones adaptadas.. Este tipo de clase se recomienda a personas con algún problema físico, sobrepeso, niños, personas mayores …
CLASE COLECTIVA O SUELO
Hasta 10 alumnos, con el profesor dirigiendo a los alumnos y modificando personalmente a cada uno, gracias al  trabajo por  niveles de RGM Training, que nos permite trabajar el tempo, la dificultad, intensidad y puntos de apoyo, y así darle a cada alumnos sus modificaciones y progresiones adaptadas. Focalizamos el trabajo en la zona intermedia, consiguiendo equilibrio y una buena higiene postural. Y es que el Programa Aequus gracias a la diversidad del material auxiliar: Spine Corrector, Babyarc, Aro, Roller, Fitball, Pesas, Bandas Elásticas, TRX, Softball, Ladrillos de Yoga, Picas, Tablas de equilibrio, … conseguimos proporcionar a cada alumno tanto una ayuda, como un reto tanto por la diversidad de materiales como para su correcta y adaptada progresión.
SEGUIMIENTO DE LAS SESIONES Y DE LA CORRECTA EVOLUCIÓN DEL ALUMNO
Se realiza un seguimiento continuo de la progresión del alumno en nuestras sesiones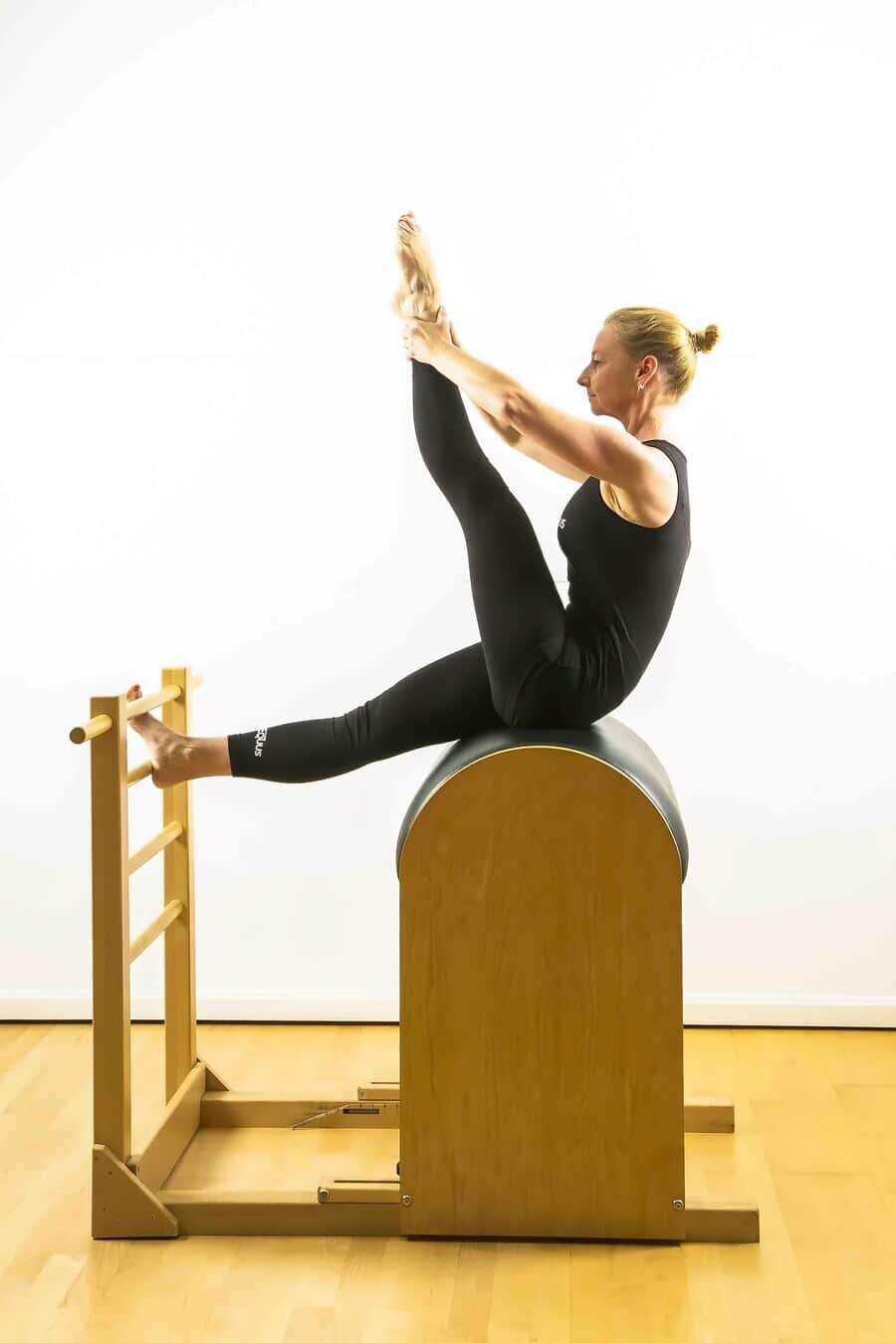 Book your appointment now!
Professionals
Tu especialista de confianza en Palma
Somos especialistas en pilates, fisioterapia, gimnasia hipopresiva y rehabilitación global en movimiento, entre otros muchos servicios.
Nuestro objetivo principal es la salud y la funcionalidad corporal. Contamos con un equipo sinérgico con un claro objetivo: tu bienestar.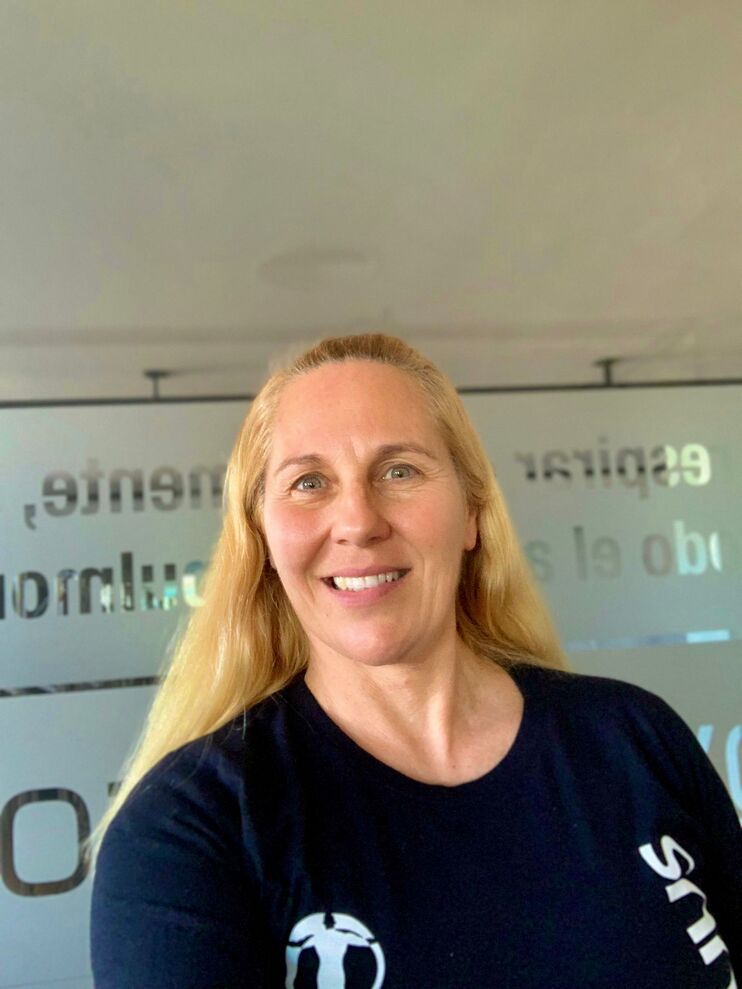 Technical Director and Instructor
Degree in Physical Education INEF from the University of Lleida.

Master in aerobics

Master in Fitness

Master's Degree in Rhythmic and Sports Gymnastics

Pilates Movement: Levels from Basic to Super Advanced, from Floor and Machines. hip, joints, cervical, etc...

Stott Pilates: 32 hours

PoleStar Pilates: 1 year to become a Pilates teacher

Peak Pilates: 36 hours

BTS Body Balance and Body Pump Instructor, updated training courses

Toning, Step and Aerobic Fitness Pentathlon

Indoor cycling and Tot Cycling instructor (Spinning, taught by Kim Forteza).

 

Read more

Stretching

Pilates Movement Training Course: Basic to Super Advanced Levels, Floor and Machine.

Complementary courses of Pilates Movement Training with Hoops, Balance Board, Balls, Elastic Bands, Small Arch, Spine Corrector.

Torres I and II Pilates Movement Workshop.

Complementary Pilates Movement Training Scoliosis course.

Course Recovery of pathologies with Pilates material, Shoulder and Hip. Pilatescenter Conxi Martí.

Pilates & Suspension workshop given by Karol Tamayo.

Pilates Teacher Training Seminar, Jumpboard, Magic Circle, Power Reformer, taught by Karol Tamayo, Evolution Academy.

Open Your Back course, given by the international Pilates Evidence School.

Biomechanics & Clinical Reformer, course taught by Isaac Fernandez, Xtensal, Biomechanics applied to the Pilates Method.

TRX Suspension Training Course.

A Week of Classical Pilates, Gratz Guillotine, Reformer, Mat, Cadillac, Chairs, Barrels, taught by MeJo Wiggin.

Specialization courses with XTensa by Isaac Hernandez:

Scoliosis specialization seminar.

Course on understanding pain and progressive reformer.

Hip-Knee-Ankle specialization course.

Pilates Method pregnancy Floor and Machines.

Biomechanics and Clinical Reformer Course

Pilates Method and Herniated Disc Course.

+ More than 23 years of training and nearly 25,000 hours of classes taught working from hygiene and mechanization of posture with people with all kinds of musculoskeletal needs such as hernias, prostheses, scoliosis, kyphosis, etc.. Specialized in functional, compensatory and educational training focused on pain and pathology.
We listen to you
Lo que opinan nuestros pacientes de nuestro programa