Book your appointment now!
Professionals
Tu especialista de confianza en Palma
Somos especialistas en pilates, fisioterapia, gimnasia hipopresiva y rehabilitación global en movimiento, entre otros muchos servicios.
Nuestro objetivo principal es la salud y la funcionalidad corporal. Contamos con un equipo sinérgico con un claro objetivo: tu bienestar.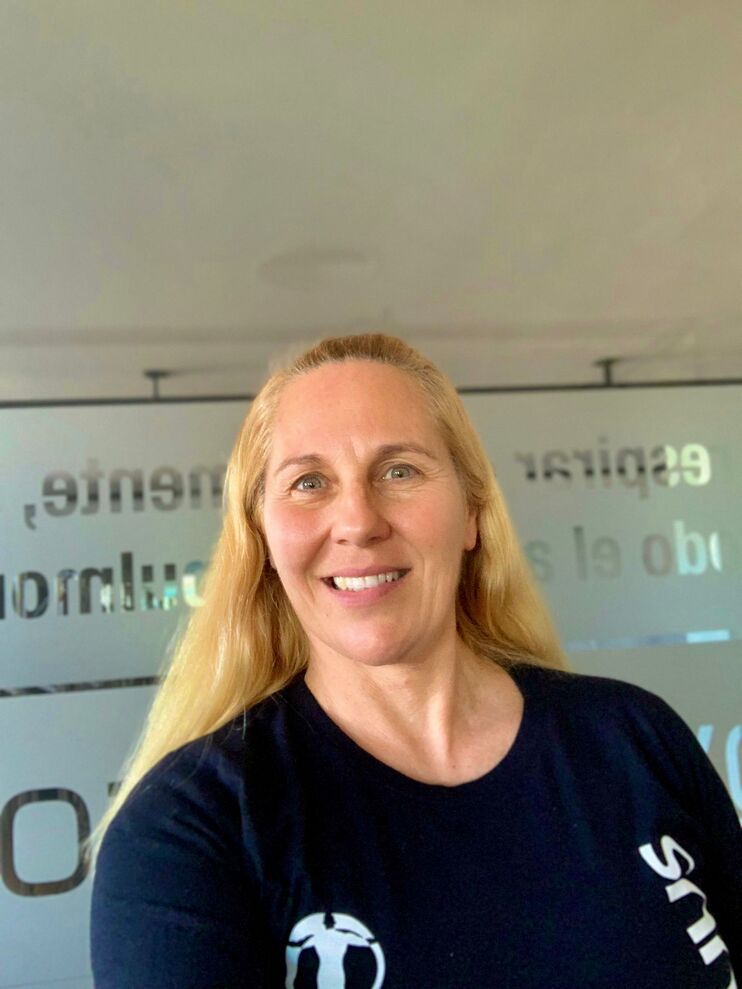 Technical Director and Instructor
Degree in Physical Education INEF from the University of Lleida.

Master in aerobics

Master in Fitness

Master's Degree in Rhythmic and Sports Gymnastics

Pilates Movement: Levels from Basic to Super Advanced, from Floor and Machines. hip, joints, cervical, etc...

Stott Pilates: 32 hours

PoleStar Pilates: 1 year to become a Pilates teacher

Peak Pilates: 36 hours

BTS Body Balance and Body Pump Instructor, updated training courses

Toning, Step and Aerobic Fitness Pentathlon

Indoor cycling and Tot Cycling instructor (Spinning, taught by Kim Forteza).

 

Read more

Stretching

Pilates Movement Training Course: Basic to Super Advanced Levels, Floor and Machine.

Complementary courses of Pilates Movement Training with Hoops, Balance Board, Balls, Elastic Bands, Small Arch, Spine Corrector.

Torres I and II Pilates Movement Workshop.

Complementary Pilates Movement Training Scoliosis course.

Course Recovery of pathologies with Pilates material, Shoulder and Hip. Pilatescenter Conxi Martí.

Pilates & Suspension workshop given by Karol Tamayo.

Pilates Teacher Training Seminar, Jumpboard, Magic Circle, Power Reformer, taught by Karol Tamayo, Evolution Academy.

Open Your Back course, given by the international Pilates Evidence School.

Biomechanics & Clinical Reformer, course taught by Isaac Fernandez, Xtensal, Biomechanics applied to the Pilates Method.

TRX Suspension Training Course.

A Week of Classical Pilates, Gratz Guillotine, Reformer, Mat, Cadillac, Chairs, Barrels, taught by MeJo Wiggin.

Specialization courses with XTensa by Isaac Hernandez:

Scoliosis specialization seminar.

Course on understanding pain and progressive reformer.

Hip-Knee-Ankle specialization course.

Pilates Method pregnancy Floor and Machines.

Biomechanics and Clinical Reformer Course

Pilates Method and Herniated Disc Course.

+ More than 23 years of training and nearly 25,000 hours of classes taught working from hygiene and mechanization of posture with people with all kinds of musculoskeletal needs such as hernias, prostheses, scoliosis, kyphosis, etc.. Specialized in functional, compensatory and educational training focused on pain and pathology.
We listen to you
Lo que opinan nuestros pacientes de nuestro sistema