Sistema Aequus Embarazadas
Para qué sirve
Pilates para embarazadas en Palma de Mallorca
Queremos asegurarnos de que las mujeres embarazadas permanezcan saludables y cómodas durante la gestación. Nuestro objetivo principal es mantener o mejorar la postura del cuerpo durante el embarazo, así como, ofrecerles una preparación física óptima para el nacimiento y para las demandas de la maternidad. Realizamos un trabajo de pilates para embarazadas compensatorio para las distintas necesidades que vayan surgiendo con el paso de los meses, a nivel corporal, dolor, molestias y patológicas.
Llevamos más de 11 años trabajando con embarazadas, muchas de ellas nos llaman y nos preguntan por "Pilates para embarazo", pero el trabajo de Joseph P.  no es específico, incluso no recomendable, por ello en Estudio Aequus en Palma de Mallorca, nos referimos a preparación física o trabajo compensatorio para embarazadas, es una actividad y ejercicios específicos para ellas y su bebé.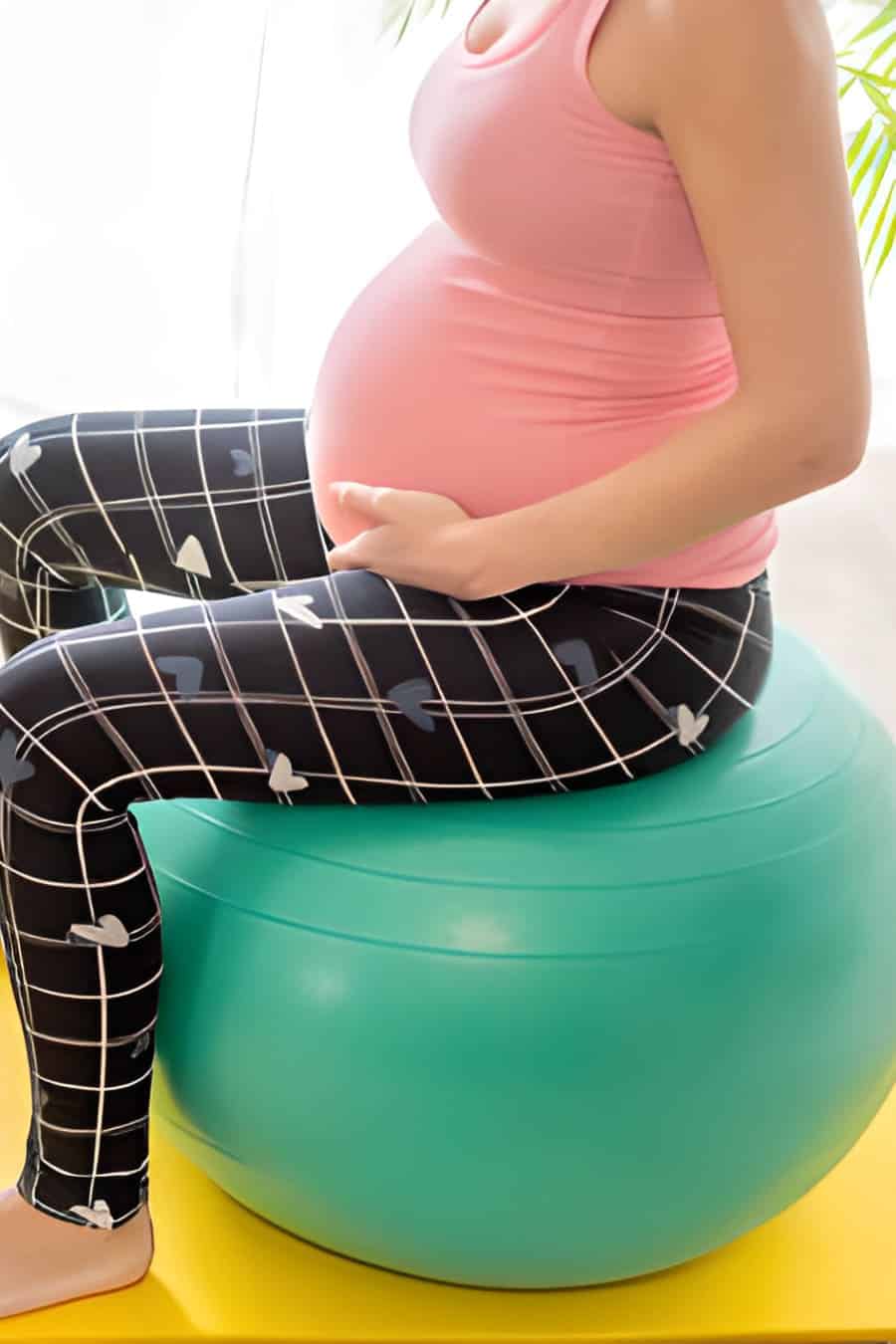 Dichos ejercicios te ayudarán durante la gestación, durante el parto y una mejor recuperación cuando haya nacido tu bebé. Siempre solicitamos un documento por parte del ginecólogo que aconseje la actividad física de la embarazada y realizamos una valoración física por parte de nuestra fisioterapeuta especializada en embarazadas y suelo pélvico.
Cómo puede ayudarte
Objetivos del trabajo para embarazadas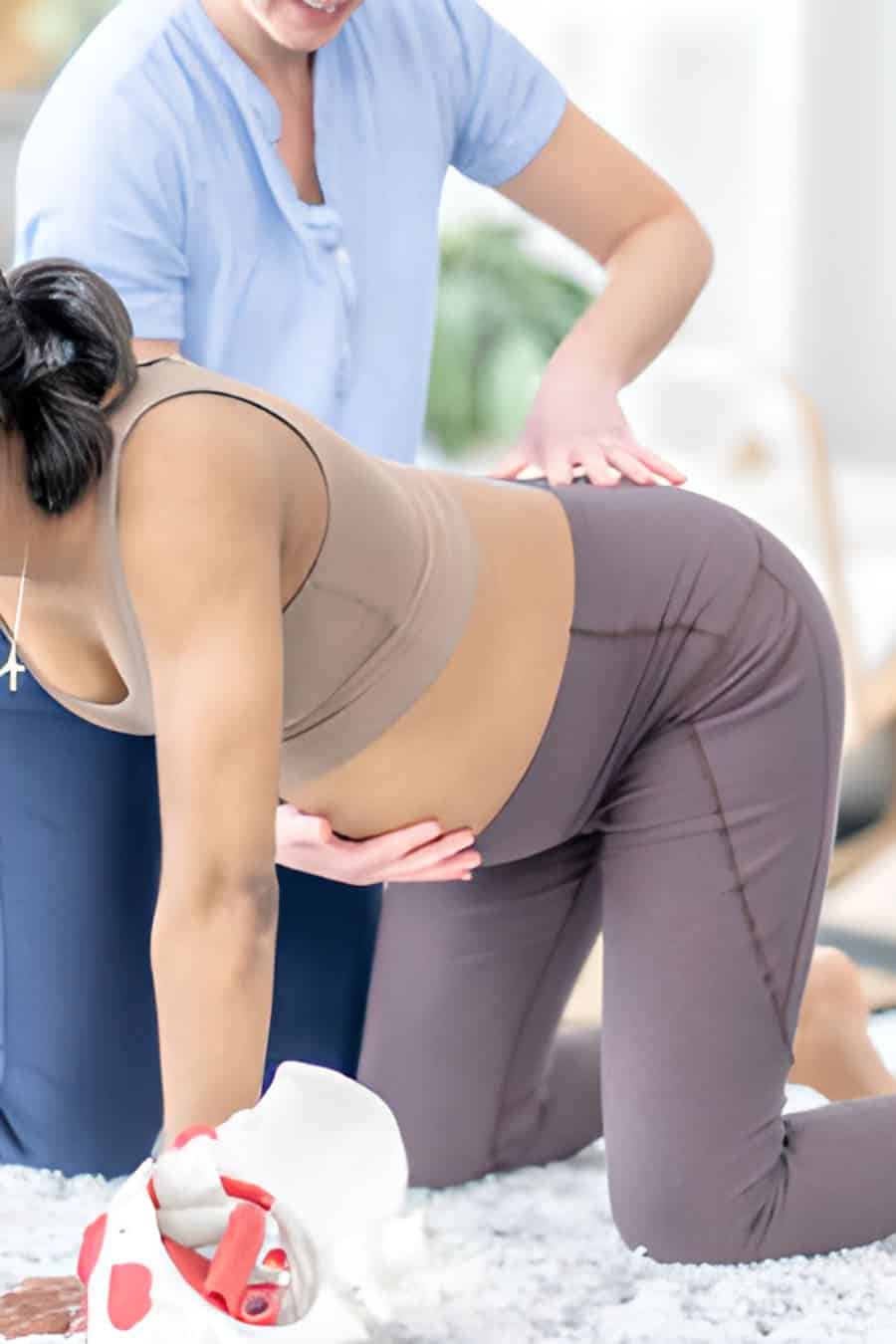 Durante la gestación el pilates para embarazadas ayuda a:
Mejorar la postura del cuerpo durante y después del embarazo.
Mejorar la conciencia corporal en como corregir la alineación corporal durante la vida cotidiana.
Enseñar los principios de respiración y alineación durante el inicio de la clase.
Oxigenación de los tejidos del cuerpo y del bebé.
Ayudar a contrarrestar los cambios físicos que suceden en cada trimestre.
Preparar las extremidades inferiores para soportar el aumento de peso del abdomen durante el embarazo. Y estimular la circulación sanguínea.
Establecer una conexión con el cuerpo del bebé y el de la madre, mejorando la relación.
Preparar el suelo pélvico para el aumento de peso del útero, nacimiento y sexo.
Mantener las funciones abdominales como soporte del útero y de la columna, también para prevenir una distensión abdominal irreversible.
Prevenir problemas como dolores de espalda, dolor en la articulación sacro-ilíaca y lumbalgias.
Movilizar la columna en sus 4 movimientos para no establecer ninguna desviación de la misma durante embarazo.
Movilizar todas las articulaciones del cuerpo.
Estirar el cuerpo, principalmente la columna que carga con el peso del abdomen.
Desafiar la coordinación y el equilibrio, ya que por el cambio de posturas el equilibrio se encuentra alterado.
Establecer una relación íntima con el movimiento que ayuda al trabajo del parto.
Ayuda a que el parto sea de menor duración, menor probabilidad de cesáreas.
Trabajo del suelo pélvico y abdomen para ayudar a la expulsión del bebé.
Trabaja la conciencia corporal y la relajación.
Mejorar la

 

recuperación física en el postparto.
Acelera la recuperación de la

 

faja abdominal.
Preparar la parte superior del cuerpo para las demandas del cuidado del bebé y la lactancia.
Mantener un cuerpo fuerte ante las obligaciones de la

 

maternidad.
Reducción de los síntomas de incontinencia, estimulación de la circulación y mejoría del estreñimiento.
Ven y solicita información en nuestro Pilates para Embarazadas, prueba una de nuestras clases, y disfruta del embarazo con las menos molestias posibles.
Why choose us
Authorized Center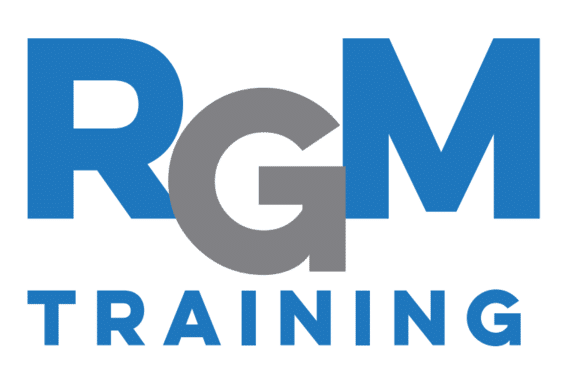 Book your appointment now!
Professionals
Tu especialista en Pilates para embarazadas en Palma de Mallorca
Somos especialistas en pilates, fisioterapia, gimnasia hipopresiva y rehabilitación global en movimiento, entre otros muchos servicios.
Nuestro objetivo principal es la salud y la funcionalidad corporal. Contamos con un equipo sinérgico con un claro objetivo: tu bienestar.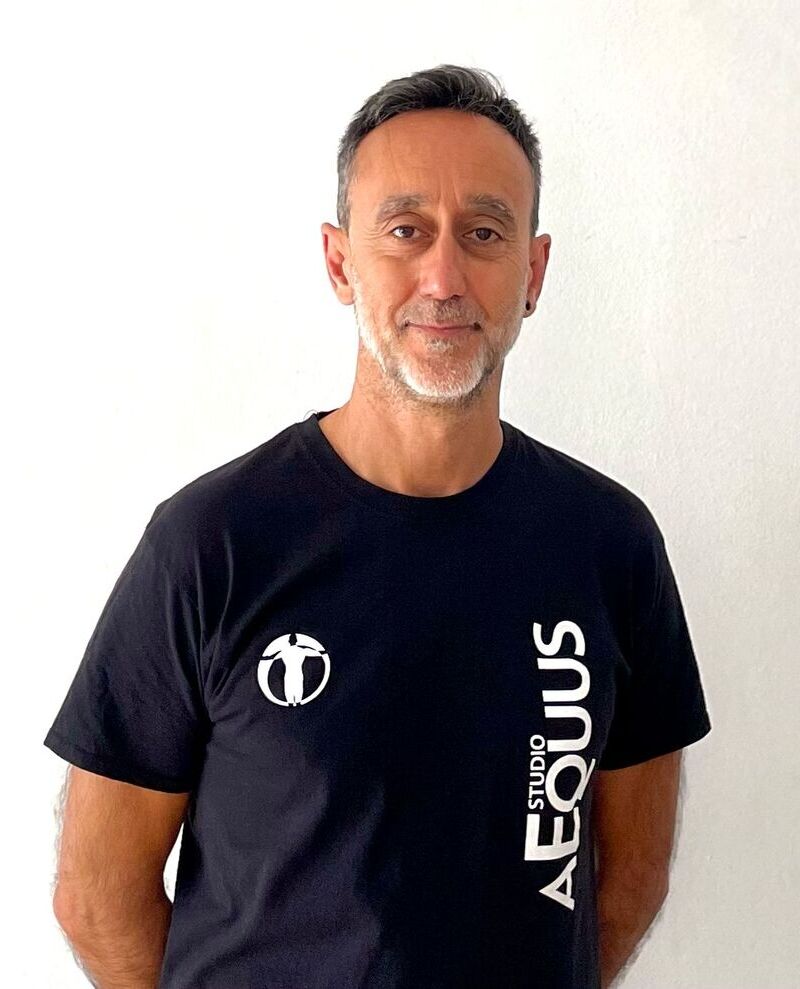 RGM Instructor
Original Pilates Method, Pilates Rotterdam, 2021-2022

Open your back workshop, E.I. Pilates Evidence, 2021

Pilates & Suspension Workshop, Evolution Academy, 2019

Pilates Teacher Training Seminar, Evolution Academy, 2019

Sports Facilities Manager, Apta Vital Sport, 2015

Creator of Total Relaxation Workshop, Relaxation sessions, Stretching and Psychosomatic Integral Training. 2013

Pilates Method Teacher Basic, Intermediate and Advanced level, Matt and Studio (Reformer, Cadillac, Tower, Wunda, High Chair, Ladder Barrel). Pilates Movement School. 2006-2012.

Complementary courses of the M.P. with implements: Elastic Band, Fittball and Softball, Balance Board, Foam Roller, Power Circle, Baby Arc, Spine Corrector, and for special cases: Pregnant women, Scoliosis, Senior Citizens. Pilates Movement School. 2006-2012.

Read more

Fitness Era Convention, seminars: "Assessing Pilates Client Needs"; "Programming and Retaining Pilates Clients"; "Enjoy Pilates" and "Breathing and Center Connection". Orthos Training and Health, Sant Cugat del Valles. 2006

Chi Kung Master, Tan Tien School. 2012

Seminar "Effective Communication in Learning Processes". Tan Tien School. 2012

Self-taught in Total Relaxation (CNS and VNS) and Stretching.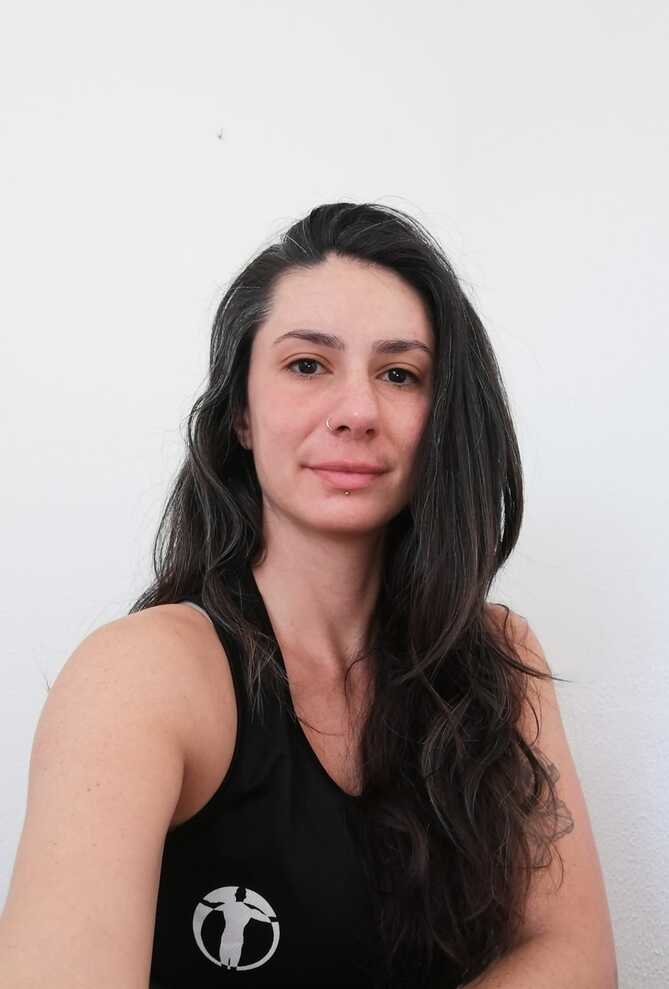 Instructor
Pilates Mat Training, Personal Pilates, UY, 2013 Pilates in Pregnancy, Personal Pilates, UY, 2014 Reformer, UY, 2014

Rehabilitation and injury prevention, UY, 2016-2017 Specialization in ankle - knee - hip, ES 2022.

Currently undergoing a new Pilates Mat & Studio training with Isaac Hernandez's XTensal, 2022-2023.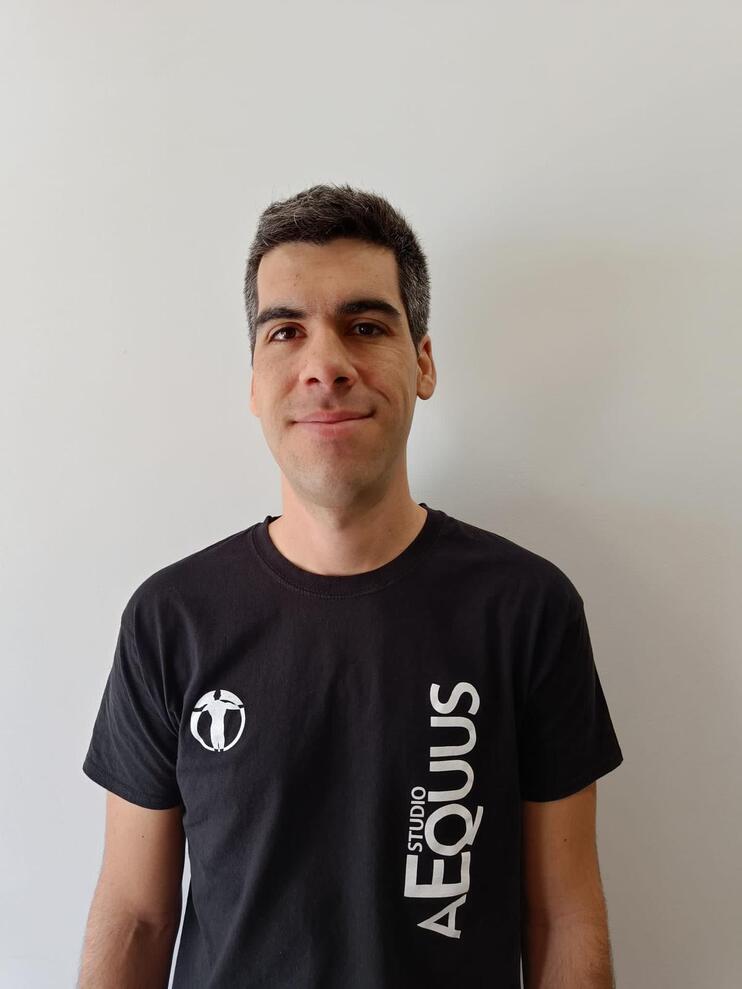 Fisioterapeuta colegiado nº1832
Physiotherapist graduated from the University of Nebrija.

Expert in Manual Therapy by the European University of Madrid.

Degree in Treatment of Mandibular Dysfunctions from the European University of Madrid.

Qualified in Pilates Method by the University School of Physiotherapy of the ONCE.

Qualified in Pilates during pregnancy and postpartum, and Hypopressive Exercises by the Spanish Association of Expert Physiotherapists in Pilates.

Expert in Non Invasive Neuromodulation NESA XSIGNAL.

Qualified in INDIBA ACTIVE THERAPY.
We listen to you
Lo que opinan nuestros pacientes de pilates para embarazadas