Specialists in urogynecological physiotherapy in Majorca
Urogynecological physiotherapy in Mallorca is a discipline dedicated to the care of the body's health and well-being, focusing specifically on the treatment of injuries and ailments related to the urogenital system in women and men. 
It is important to have the experience and knowledge of a physical therapist when it comes to urogynecological injuries. In Estudio Aequus we have professionals trained in this field to give you quality care.
In which cases should you see a urogynecological physiotherapist?
Our specialists in Palma are trained in anatomy and physiology of the urinary and gynecological system, which allows them to address injuries and dysfunctions in this specific area of the body. Some cases in which it is advisable to see a specialist include:
Urinary incontinence: involuntary loss of urine can have a significant impact on a person's quality of life. A physical therapist can use a variety of techniques to strengthen the pelvic floor muscles and improve bladder control.
Pelvic organ prolapse: This condition occurs when the uterus or bladder descends into the vagina due to weak pelvic floor muscles. Physical therapy helps to strengthen them and relieve symptoms.
Chronic pelvic pain: may be related to different causes, such as muscle dysfunction or internal organ problems. A urogynecology physical therapist can identify and treat muscle dysfunctions and help reduce pain.
Postpartum preparation and recovery: During pregnancy and childbirth, the pelvic floor muscles can be affected. This treatment helps women prepare for childbirth by strengthening the pelvic musculature, as well as recovering after childbirth.
Before surgery: in some cases it may be recommended as a preparation for urogynecological surgeries, to optimize results and speed recovery.
Men can resort to this therapy in case of benign prostatic hyperplasia, cancer or prostatitis.
Why choose Estudio Aequus as your urogynecological physiotherapy clinic in Mallorca?
At Estudio Aequus we offer you medical services focused on your needs. These include:
Professionalism and quality of care: experience in treating pelvic floor injuries and dysfunctions is not always enough. Our personalized approach ensures you receive the care you deserve.
Manual therapy: is a fundamental part of the treatment. This allows us to precisely and effectively address the affected areas, resulting in a faster and more efficient recovery.
Comprehensive care for patients: in our urogynecological physiotherapy clinic in Mallorca we not only address the physical symptoms, but also the emotional well-being. This vision allows us to achieve more complete and lasting results.
Competitive pricing: we make specialized care more accessible to women and men in need.
If you are looking for urogynecological treatments in Mallorca, at Estudio Aequus we are your best option. We offer professional attention, quality service and a comprehensive approach to the care of our patients. Make an appointment now!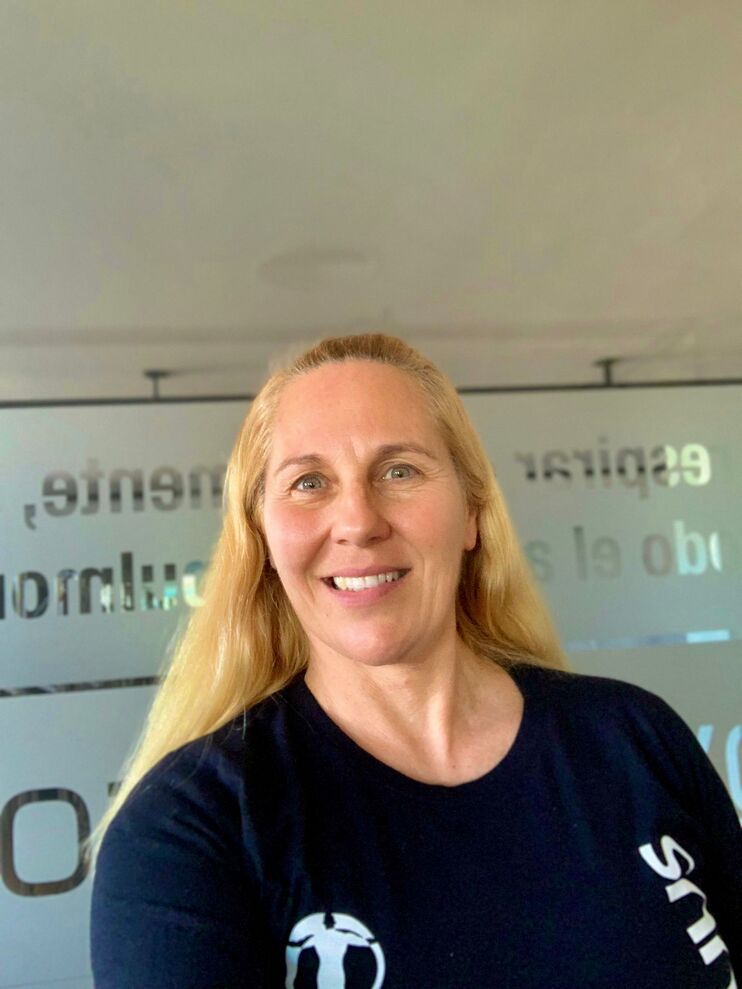 • Licenciada en educación física INEF por la Universidad de Lleida.
• Maestría en aerobic.
• Maestría en Fitness.
• Maestría en gimnasia rítmica y deportiva.
• Instructor BTS de Body Balance y Body Pump.
• Tonificación, Step y Aerobic de Fitness Pentatlón.
• Instructor de ciclismo Indoor y Tot Cycling.